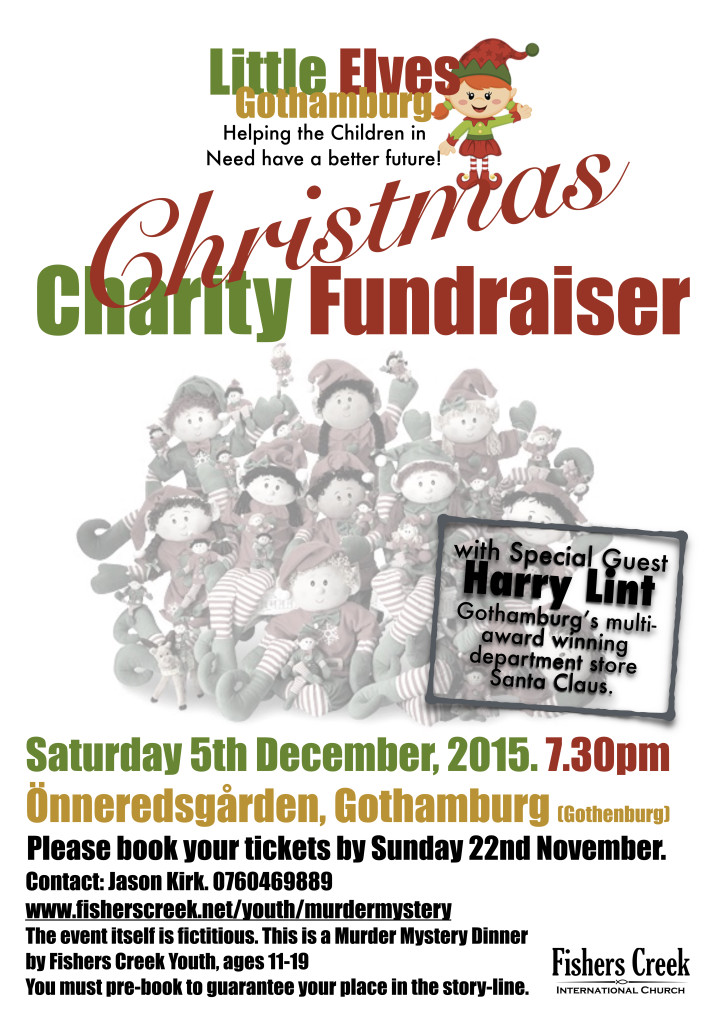 A murder mystery dinner is a pre-written but interactive crime story, played out by all involved. We have created a (non-violent) seasonal story that will get everyone in the mood for Christmas.
Please sign up by the 22nd November to guarantee your place in the story. Anyone registering after can attend the meal, but won't have an interactive role in the evening. You are still welcome though.
Once you have registered, you will be sent character details, costume ideas and other information important to the evening.
This event will be followed by an all-night lock in at the church. Details to follow. 
Please sign up by sending name, age and contact details to Jason Kirk, our Youth Leader.