Welcome to join Fisher´s Creek Sunday worship from 16h00 at Önneredsgården. This Sunday, Aristide Ndamtang will be sharing The Word as a continuation of the Philippians study series part 6 with readings from Philippians 3:17-4:1.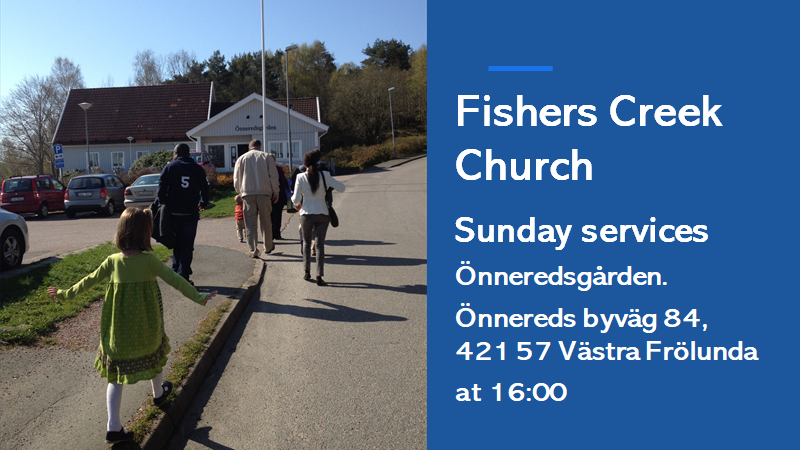 Connecting Online:
Join the service online at 16h00 by connecting via the Zoom link below:
https://us02web.zoom.us/j/83940106722?pwd=MlZxanVaSmU2QlNzZ1NLbXZhNXNidz09
Welcome!
Fisher's Creek Leadership Team